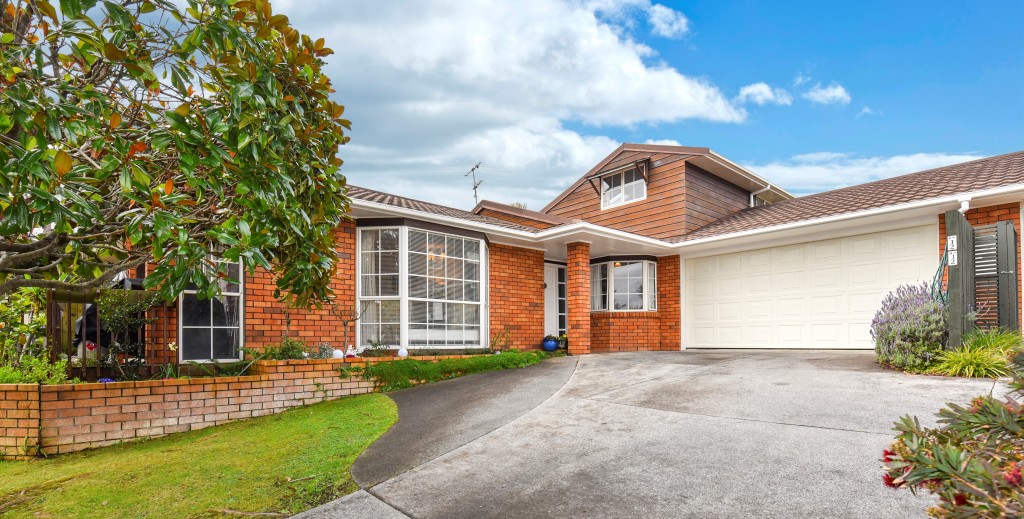 You've worked hard all your life and now it's time to kick back and enjoy yourself. You want to spend more time doing what you love, and less time on home maintenance. Perhaps you have grandchildren that you want to spend time with. You want to downsize, but not go too small. You still need space to entertain your friends and family, and you're actively involved in the community.
This instantly appealing brick and tile home is just the ticket. It's easy to live in, with a choice of living areas, good flow to the deck and small garden. The whole house gets good sun as it's elevated and north facing.
The interior is freshly presented, with updated bathrooms and a stunning new kitchen.
You can live completely on the single level, and there's a 4th bedroom and office / studio space upstairs for extra guests and hobbies.
Internal access double garaging, good service areas, a private walkway to give you quick access to the shops, medical centre, supermarket and beach make for a super convenient lifestyle.
This is the best kind or urban living. Handy to everything, yet quietly tucked away from the hustle and bustle of city life.
We'll be auctioning the home on site on Sunday 16 August. You should view it asap. This property is going to create a lot of interest, so you'll need to be quick.
Come to our open home Saturday & Sunday 1:30-2:00pm, or give us a call if you'd like a private viewing.
Norman 2-12 Memorandum of Lease
[mapsmarker marker="18″]