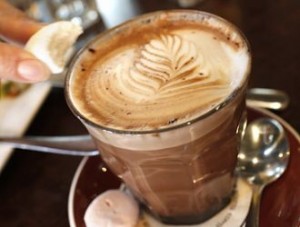 During the week Mark and I were looking for lunch. Problem was it was late afternoon. Tried a couple of Albany pubs, and the kitchen was closed, and they were generally uninviting. We always get good food at Altura in Douglas Alexander Parade in Albany, so back we went.
Well Lordy! Altura is open and late lunch at Altura means you get their sandwiches for $4.50! Everything leftover seems to be half price. Yum Yum dig in. Coffee as always was perfect, rich and  strong after all they won Best Coffee in Auckland for 2009..which by the way means best coffee in the world!
Service too is fantastic, with the wait staff friendly, prompt and up selling us. I like to be upsold, I guess it 's the salesman in me! The manager, seems to know Mark well and greets us as old friends. Thoroughly recommended.