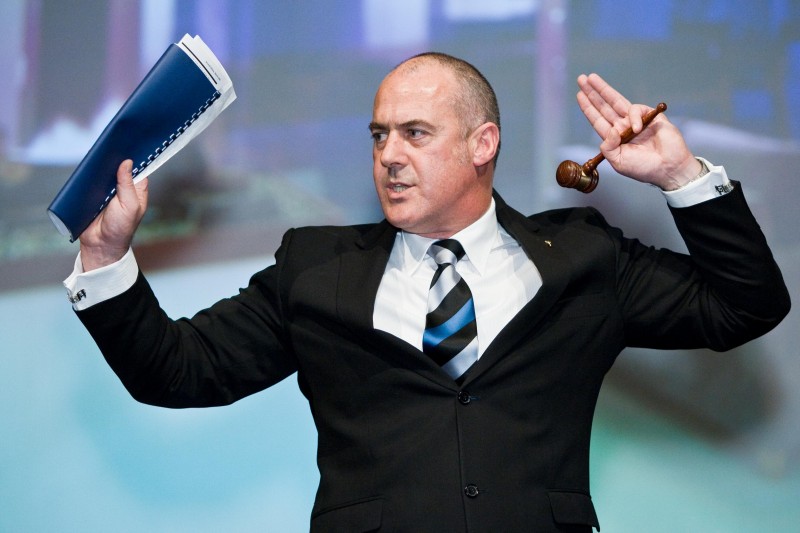 Many of the conversations I have with friends and clients seem to start with "How's the real estate market?" "Has the bubble burst?"  "Is it a good time to sell? or buy?"…it seems the more things change the more they stay the same!
There is no doubt that the real estate market has eased over the last couple of months. Auction clearance rates are down from 85% to about 60% at our auctions. And some homes are being discounted on prices they would have achieved a few months ago. There is no longer the frenetic bidding wars we saw during the winter.
It seems that the Reserve Bank's new rules, requiring a 30% deposit for landlords and a tax on capital gains if the property is bought and sold within two years, have done their job and dampened the market.
BUT THAT'S ALL. If this is indeed a "bubble", it hasn't "burst". This is no crash. During a crash, homes just stop selling altogether. We now have a fairer market and many buyers who felt that they would never be able to buy a home are now able to do so. And that's the key difference; there are fewer investors and speculators and more people wanting to buy a home for their family to live in. Demand remains strong. After all, immigration is continuing, the Reserve Bank continues its policy of reducing interest rates and New Zealand, and especially the North Shore, are just a great place to live. There are still not enough homes to go around.
There are opportunities to buy a new home at Hobsonville and Millwater, and new apartments in Albany, but often there is a waiting list, building delays and really, people want to live near the things they love: schools, beaches and shops, not out in the wops!
Good quality real estate is not being discounted. Full sites that may be subdivisible under the new Unitary Plan are still selling like hot cakes – usually before auction date. Do ups and homes requiring renovation in good quality streets are still sought after and sell for prices that make the sellers' eyes water. And well presented homes, nicely positioned on elevated land with views, are always flavour of the month.
In this market you need straight out sales skills. Gone are the days you slapped a sign on the lawn, set an auction date and let the bidding war begin. Make sure your real estate agent has a track record in your area. Ask whether they have a database. Ask whether they have a team. Remember, you pay the same fee to someone with years of experience that you do to someone just starting out. This is not a market to experiment in…
As we approach the silly season and start thinking of the beach, just remember that the real estate market never sleeps. It's 7 days a week, 52 weeks of the year.
Our competitors go to sleep over the holidays. Harcourts does not. We know that as soon as people relax in our beautiful summer, they start making their New Year's resolutions. Big decisions are made. People change jobs, change schools, change partners and CHANGE THEIR HOMES. People decide to save more, spend more, and invest more….including buying or selling their investment properties.  First home buyers, in particular, often decide this is the time to buy.
From early in January our phones start ringing, as buyers start looking for houses as soon as they get back from the beach. The real estate agent that is open for business sells houses.
If you are thinking of selling, this is a great opportunity to beat the competition, get your property on to the market – early – and watch the buyers roll in. Most real estate agents call their sellers late in January or even February, and often they and their sellers have missed a real selling opportunity.
Harcourts auctions during January have consistently sold 90-95% of the homes listed in December. That's an amazing result, which you can share in. If you are considering selling in the New Year, start early. We get your marketing sorted during December and put your property in front of motivated buyers, just when they start looking.
We have some great deals…including a free ham or turkey for anyone who chooses to list with me before the 20 December! Go on, pick up the phone, call me and we can make a great plan to get you sold as soon as the summer market fires up in January!!