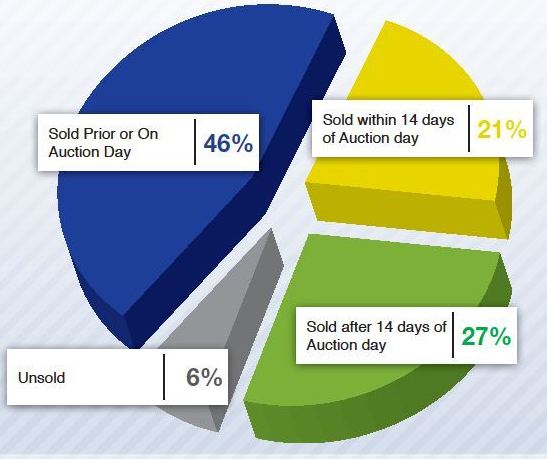 94% Success Rate for January 2011
At this time of the year many people ask if it is a good time to sell their  property. The reason they ask is because the Christmas break is coming along and they are not certain if their  house will sell before Christmas and what happens over the holiday period.
Upon further examination their concerns are about the issue of less real estate publications being published and that many buyers may be out of town on holiday. Whilst both these factors are relevant there are others to consider:
If you really need to sell, or want to sell, you need to be on the market.
Buyers on transfer for work are more active over this period.
The internet is advertising your property 24 hours a day, seven days a week.
If the timing is right, build your campaign to launch with the last real estate publication of the year (two-three weeks exposure) and then in first one in the New Year, or
Decide now, list now, but launch in January
Over the last Christmas and New Year months we put together a special marketing campaign to help our clients get their home or property sold.  We had tremendous success with 94% of the properties marketed this way SOLD!  We believe that the time is now right for another campaign and invite you to take advantage of this exciting opportunity.
While the Rugby World Cup was an economic success for many in the tourism, hospitality and retail sectors, it was, unfortunately, a bit of a distraction to real estate sellers and buyers.  Next  up we have the 26th of November election – all indicators are that following the election we can expect continuity of leadership and direction for another three years.  With interest rates for borrowing continuing to be available at attractive, low rates this should encourage people to make major buying decisions.   The demand for property on the North Shore is very strong.  Here at Harcourts Cooper & Co we manage over 1,100 residential properties and last week we only had one vacant property on our books.  This situation is driving more buyers to the market as demand for rental accommodation is clearly overpowering supply.
Our 94% record from last year shows how well the Christmas and New Year campaigns can work.  Our management and sales team are keen to successfully sell your property and have committed to being available right through December and January to ensure that the buyers who see your property advertised through our special marketing campaign can be immediately introduced to your property.  If you wish to take advantage of this opportunity and be part of another huge success, talk to any of the Harcourts Cooper and Co team today.
SUCCESS IS CONTAGIOUS!