Tony White, AREINZ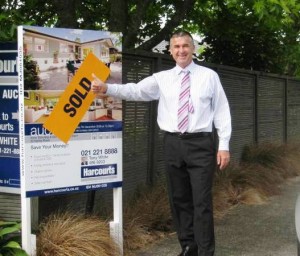 Tony White is senior real estate sales professional at Harcourts Milford, part of the Cooper and Co real estate franchise on the North Shore of Auckland, New Zealand. Harcourts Milford is one of Harcourts' top offices in New Zealand, and was No 1 in 2010 and 2013, and currently ranked No 3. Globally, the Milford office was ranked No 3 for 2016 and 2017.
With over 600 property transactions since 1998, Tony is a specialist in the marketing, negotiating and sale of property on the North Shore. He recognises the importance of both on-line and off-line strategies in getting your property over the line and in helping you find your dream home.
Totally enthusiastic, totally professional, he's innovative and dedicated. He cares.
Tony is founder of MoveNorthShore, a real estate blog that attracts buyers and sellers from around the globe.
Call 0800 61 8888