Last week Pip and I sold a home that had been on the market for 2 years with another company. What did we do that was different? It's winter and once again there is a shortage of homes. Properties that have been on the market a while are moving.
Selling your home in winter in New Zealand presents it owns challenges. As I write this it is pouring with rain, and cold. Homes just do not show well in this weather, and both buyers and sellers are often reluctant to get out and look at property.
But, at this time of the year, buyers are serious. Many buyers like to look at homes in the winter months, because they see them in a different light. The weather will filter out any tyre kickers and nosy neighbours. And when you sell in winter, you'll be the one shopping for a home in spring, when all the other houses come on the market. There'll be a bigger choice and you will be cashed up and in a good position to buy.
In winter there is often a shortage of homes of all types. Many real estate agents begin to focus solely on buyers because there are so few homes on the market. Multiple offers, and bidding wars result. Houses that seem stale, suddenly sell.
And its a lack of listings that is prompting this buyer competition. When there are fewer properties to see real estate agents concentrate their attention on the few that are on the market, it's easier to stand out in the Property Press and on the Internet, and more buyers visit your property.
There are steps you can take to brighten your home and make the showing a great experience for your buyer.
Here are my 9 tips:
1 First Impressions:
Sweep up leaves!
Footpaths and decks can be slippery, especially if there is a moss or mould about. Wet and Forget is a great product and easy to use, and will remove moss and mould. For a quicker result, a water-blaster will do the trick.
Unblock drains and especially gutters. A blocked gutter and rain will often put a buyer off right away.
If you live in an area with heavy frosts, sprinkle sand over your footpath.
Put a container for umbrellas by the door, and have a doormat handy. Make sure that buyers have somewhere to put their shoes out of the weather.
Buy a daphne in a pot for the front door. The scent is welcoming.
2 Let The Sun In!
Pull up the blinds, open your curtains and push back the drapes on every window.
Turn on every light in the house, including appliances and wardrobe lights. Bathroom vanity lights, table lamps and rangehood lights all help make a home more attractive.
Try putting some spotlights behind furniture especially in darker rooms and corners.
Don't forget to turn on the lights in the garage.
If it is gloomy outside or at dusk, if buyers are coming, don't forget to turn on outside and garden lights.
Trim tree branches away from windows and paths, remember the weight of wet tree limbs will make them hang lower.
3 Warm Up!
A warm house will encourage buyers to stay, especially on a cold day. Buyers really appreciate a warm dry home.
If you have central heating or a heatpump, turn up the heat a degree or two, and then turn it back to normal (about 20 degrees) just before buyers visit. This will stop a noisy heatpump turning on when buyers visit or at open homes.
Turn up underfloor heating especially at the front door.
Turn your dehumidifier off and put it away when open homes or buyers visit.
Light your fire. Make sure the damper is open, so there is no smoke. Make sure the firescreen is up and don't leave the fire unattended for long.
4 Creating a Mood.
Try a bit of romance!
A couple of champagne glasses and a champagne bucket on the coffee table in the lounge, with some candles (don't light them!).
Lots of cushions and a throw across your lounge suite.
Set the dining table, as though for a romantic meal.
Get some winter flowers.
Set a breakfast tray on the bed in the master bedroom, with a coffee cup, napkin and newspaper!
Roll up some hand towels, tie with a ribbon and place artistically on the vanity in the bathroom.
Hang two plush bathrobes
Add some special soaps, lotions and shampoos.
5 Music Music Music!
Turn on some music. The best is some soothing classical, or perhaps jazz.
Turn the TV off.
Don't turn on a commercial radio station, Concert radio is fine, but better to fill a CD changer or perhaps use an iTunes collection.
6 Scent
Please don't spray room deodoriser around or use plug in air fresheners, some people are allergic.
Don't burn candles or oil scents for the same reason.
It can be  a great idea to bake some biscuits or bread, it's even better to put a few out for buyers when they come!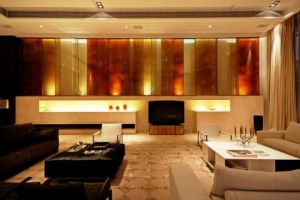 7 Make Your House Shine!
Washing the windows inside and out will let more light in.
Clean cobwebs.
Bleach the grout around your sinks, tubs and showers and if necessary replace it.
Polish up your chrome fittings in the bathrooms.
Clean the refrigerator and oven.
Vacuum daily
Wash and wax wooden floors.
Dust the furniture, ceiling fan blades, and lighting. Some lights attract insects, make sure they are clean.
Empty your waste and recycling bins.
8 Use Timers and Other Technology
Plug table lamps into a timer to turn off and on automatically.
Consider motion sensors to turn light on outdoors, or in your garage and basement.
Set up a crock pot to make soup or a casserole when buyers are coming!
Turn off you answering machine.
9 Information
Try taking some photographs of the exterior, and especially the view, or use the photos taken for your marketing and put them on display. When people visit at night or on cloudy days they will be able to see the view and outdoors.
Make a display of photos of your garden in spring or summer, especially a pool or BBQ  area in use on a hot day.
Make a display of information about the home. Special features, like an antique chandelier, a famous architect, or a dormant plant in the garden, will give you home a little difference that could clinch a sale.