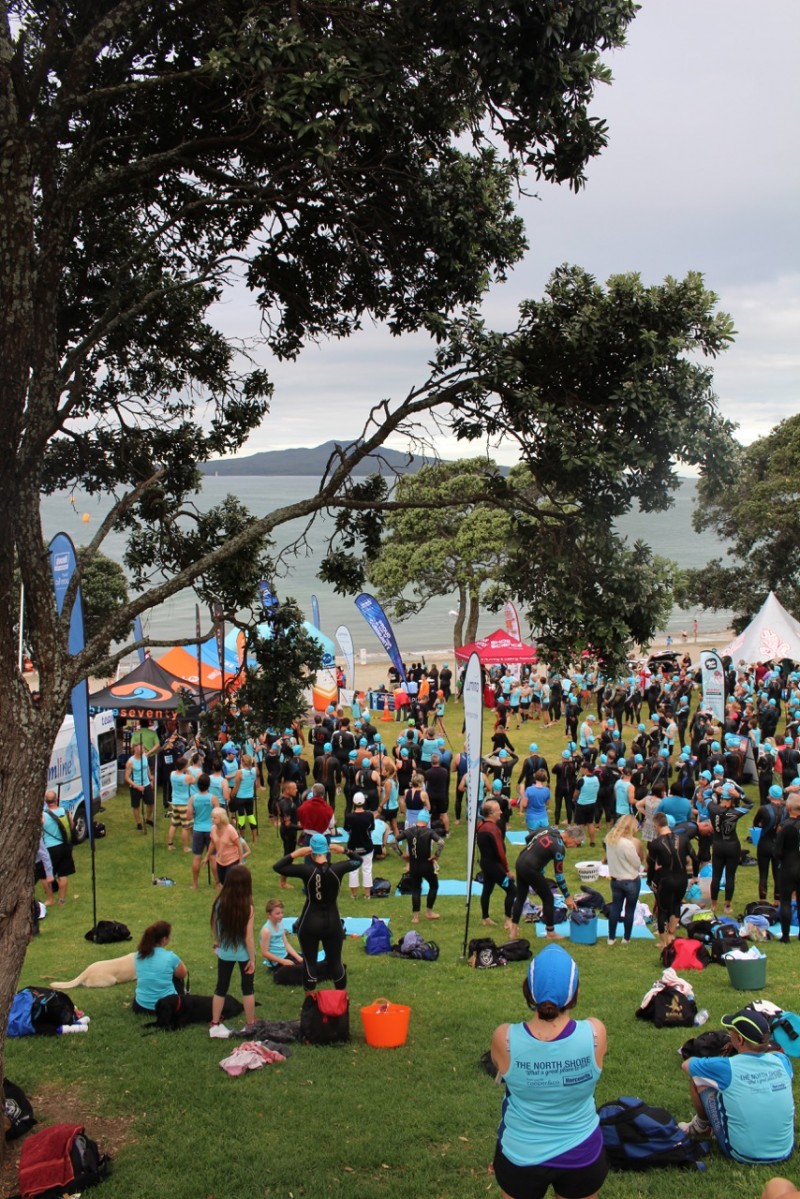 The Takapuna Beach Series is a sociable, healthy pursuit to keep you busy on Tuesday evenings from November to March. And it's sponsored by Harcourts! Every week at Takapuna beach, athletes of all abilities take up the opportunity to participate in a multi-sport event which includes ocean swimming, beach running, ski paddling, stand-up paddling and surfboard paddling. There are even options for the kids to join in the fun. Adult races start at 6:15, kids' races start at 5:45. Make sure you get there early to register.
Go to the Takapuna Boat Club in The Strand and you'll see where it all happens. There are spot prizes every week and some major prizes at the end of the season. Harcourts Cooper and Co coffee&cone food truck will be there, serving great espresso and Tip top icecreams. Entry prices start at just $10 for kids and $15 for adults, per event. You can buy season or multiple week passes, and you'll find the entry form and prices on the website.
The Takapuna Beach Series is a great way to meet like minded people in your community, keep fit and have lots of fun, all at once!