Purchasing a home and income property has been a great way for a family to afford a standard of living that would be out of reach for many otherwise. Mum and Dad can live in the unit and the family in the main home. Independence and privacy are maintained, while security for older parents and the quality of life for both parties improved.
And now, as the National government reviews the tax structure for investment properties, home and income properties are going to be increasingly popular with property investors. Multiple income streams mean you can say hello to positive cashflow and  say good bye to negative gearing!
Positive cashflow simply means that the income from the rent exceeds the expenses of owning a rental property. Simply put: you can sleep at night as the mortgage gets paid off quicker or you can use the surplus for something else. Paying the mortgage quicker increases equity and allows you to buy more investment properties. And buying a home and income is an ideal investment strategy. Let me show you how: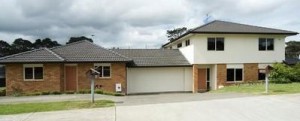 37 Aberley Road, Albany was recently sold for $750,000.
This is a legal home and income, a 4 bedroom main house and a 2 bedroom unit. It is near new, brick and tile, so low maintenance and easy to own. This is an ideal home for for an extended family, for two couples or as a great investment.
The rental income is $550 per week for the house and $400 for the unit, thats about $47500 in rental income per year.
Say you pay a deposit of $75000, and secure it against your existing property, Borrow $675,000 at 6.5% interest, easily achievable on todays market. The mortgage cost is approximately $40500 per year, leaving $7000 for rates and insurance.
It is easy to see that this is going to be a trouble free investment. You can watch your equity grow as there is a housing shortage on the North Shore and investors will increasingly turn to this type of investment, driving values UP.
Here are a few home and income properties we have on sale right now:
7 Buncrana Place, Albany
Built of brick and tile to stand the test of time, this single level home and income offers a 3 bedroom home (master ensuite) and a separate self contained 2 bedroom unit.
Situated in a quiet street in Rangitoto College zone and very handy to Pinehill School, Massey University and all of Albany's amenities. This will sell quickly!
Asking price $749,000. Currently earns about $40000 per year. What would you offer? Call me right now.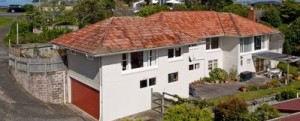 541 East Coast Road, Browns Bay
Three bedroom home with expansive sea views. Built of brick, tile and weatherboard construction plus two x one bedroom units – one under and one beside. Ideal for extended family or buyer looking for additional income. Close to main bus routes, walking distance to Rangitoto College, motorway access.
Highly motivated vendors liquidating assets. Strike while the iron is hot.
Asking around $800000, earns about $55000 per year. You work out the numbers and make an offer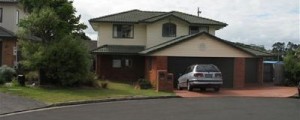 18 Noel Williams Place, Mairangi Bay
Rangi Zone Home and Income Huge purpose built home and income in Mairangi Bay is on offer. Main house consists of 5+ bedrooms, 2 bathrooms.Minor dwelling is 2 bedrooms, single level and also has level outdoor living. We've appraised this as earning more then $50000 per year with an asking price of $799,000. you do the math!
You can find out more on property investment and especially home and income properties on Brian Dalleys website Property Profit here.
Brian has written two books on Real Estate and Property Investment in New Zealand and now through PropertyProfit, you can get them sent to your inbox for FREE! Just click on this link, now!