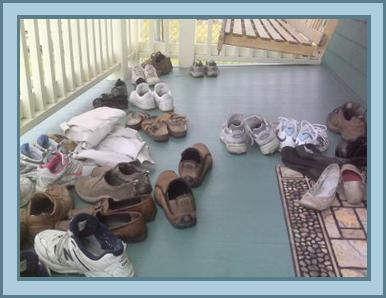 When you are ready to market your home, it's vital to consider the profile of your buyer. Who is going to buy your property? What is motivating them and why are they buying? Your real estate agent must be able to answer these questions.
Simply running some advertisements in the newspaper and online, and putting up a sign may be enough to get a satisfactory price. In the seller's market we are experiencing in Auckland right now, it's not enough to get a GREAT PRICE.
Let's look at the BUYERS the real estate agents KNOW ABOUT:
There are the buyers that are already known by your agent and their agency. Many buyers have become frustrated because there are few homes available to choose from, and some have even stopped bothering to look. They want their real estate agent to call them when the "right" home comes on the market. Many are saying they will sell only when we find them the right home. The good agents are out finding homes for their clients to buy, so that buyer will then choose to sell their own property.

Some buyers are time pressured: they have sold their home and need to buy so they have somewhere to live. Others are overseas investors, here to buy investment properties, with a deadline on the process. Recently, we have seen first home buyers – with the changes to the Reserve Bank rules looming – all dictating a "BUY NOW" mentality. These buyers all rely on their agent to find them a home.
As soon as your property comes on the market, all the best agents call their "best" buyers – those who are cashed up and ready to buy – to promote your property. As a consequence, around half the houses sold by Harcourts on the North Shore are to buyers already in the market and known to our agents. The listing agent is often not the one to actually sell your property (although they will be in charge of the negotiation process).
To reach this market, you need an agency with feet on the ground. Choosing a small, local agency with only a few agents, or even a larger agency which lacks international reach, may mean you miss your best buyer altogether. Harcourts has almost 30% market share on the North Shore, with over 200 agents, 75 of whom are Asian. Harcourts is also a multi-national real estate company, with thousands of consultants across nine countries, and a very successful network of buyer and seller referrals across the world.
Make sure you get full exposure to the whole market, to buyers who will compete at auction to get the home they want. These buyers are not necessarily the ones attending open homes. They are not necessarily reading the newspaper. They may not be looking online. They are the ones who are out with an agent, RIGHT NOW.
Make sure they visit YOUR HOME! Call Tony on 021 61 8888 RIGHT NOW to find out how to get them there.