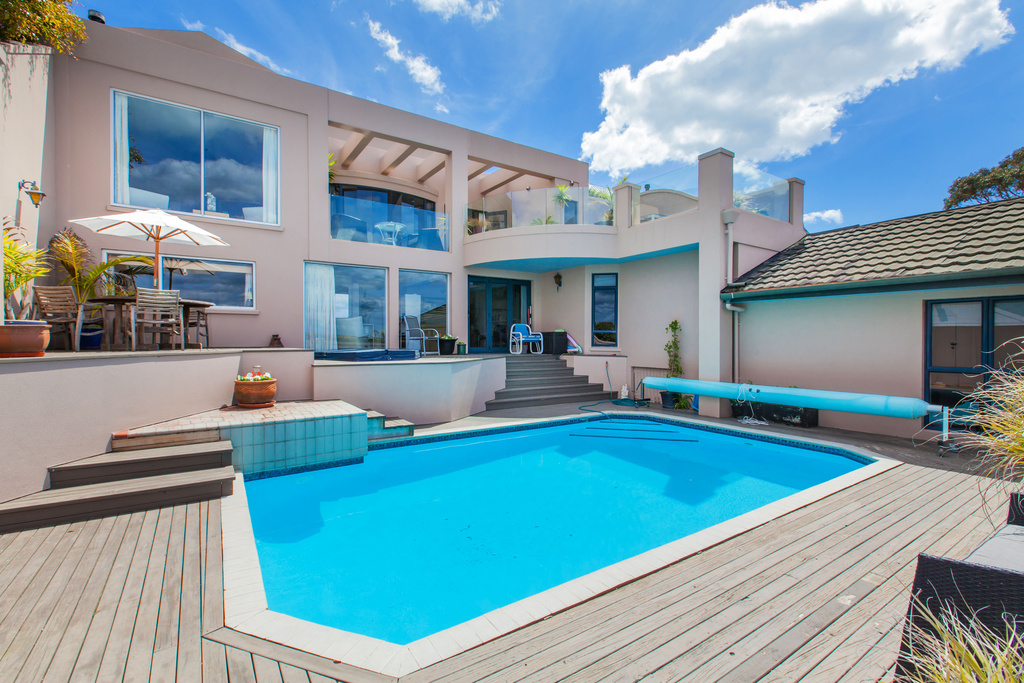 Here's a spectacular proposition to re-clad and reap the rewards.
This plaster residence presents an incredible opportunity to re-clad and maximise the sensational views, resort-style living and impressive proportions.
Our owners of 30 years have found their next home and they're ready to meet the market. Make no mistake: the price expectation is well below CV!
Celebrating a true grandstand position on Browns Bay's Ridge Road, number 25 presides over spectacular views of the Hauraki Gulf and the lower East Coast Bays. The colossal 420m2 residence spans a series of levels and underwent a major renovation designed by Don Nelson, which opened up the spaces and maximised the outlook at every turn.
A mix of formal and casual living areas, each with ready access to the outdoors, provides multiple choices for entertaining and separation when you want it. The modern chef's kitchen was designed around the large double oven and also has a butler's pantry. With 5 bedrooms and 3 living rooms spread over various levels, 3 bathrooms and 5 toilets, there's oodles of space to raise a family, entertain friends, run a business……
This home is very liveable!
Here's your opportunity to live the dream. Seize it today!
Auction on site 7 December at 6pm
Open Home Sunday 11-12
Click here to download the Title, LIM and Sale & Purchase Agreement